Since 2009, KAPN and its supporters have sponsored the annual Youth Empowerment Seminar ("YES"), a one day seminar that provides local students the opportunity to interact and learn from the experiences of business, academic, and government leaders.
Our most recent YES theme was "Be You".  In today's ultra competitive academic and business environment, it is imperative for students to build leadership skills.  The full day YES workshop helped empower and equip students to become tomorrow's top leaders.  In this past year's seminar, students connected with successful leaders from various industry backgrounds.  These leaders presented fun and captivating activities for the youth to demonstrate how to embraced challenges, managed self-discipline, learn to work as a team, improve confidence and overcame obstacles.
In addition to the full day youth workshop, YES has also provided parents a two to three hour informative seminar discussing challenges and requirements that parents face in raising future leaders.  These seminars are usually scheduled during the morning session of the YES workshop.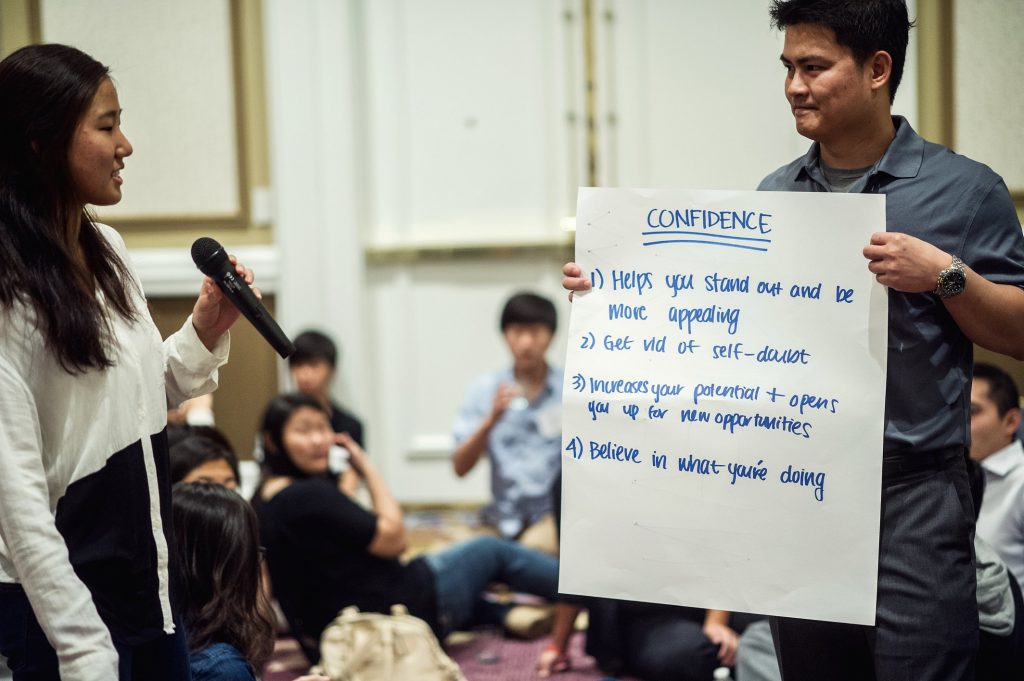 KAPN, with the support of its partners, is looking forward to providing another fulfilling YES program this year.  The YES event is held in the fall of every year.  Please stay tuned for more details on dates and registration!  Registration is limited each year, so we recommend signing up for our KAPN email list or LIKE our Facebook Page to receive the latest news.
2015 YES Video
2014 YES Video
More Video Coverage on YES Event: